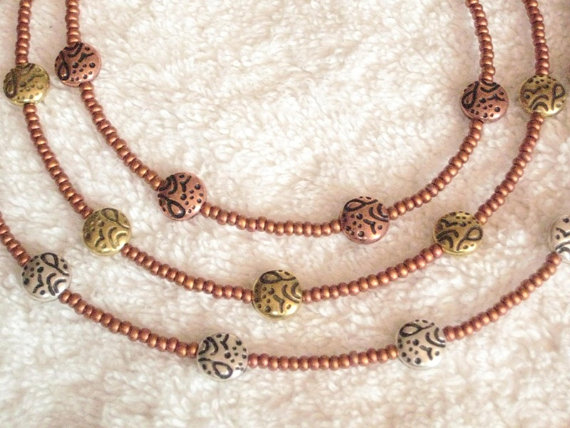 24.00USD
This long beaded necklace uses metal and glass beads in multiple shades (bronze, silver & gold) to create a striking accent piece. This is simple piece looks great with all skin tones. It can be worn in a single or double loop as a rope necklace or be wrapped multiple times around the wrist to create a stylish bangle bracelet.
Length: 45″
Closure: simple trigger clasp
IMPORTANT NY STATE – I do not currently sell to NY state. Please do not order this item if you will be shipping to anywhere within the state of New York.